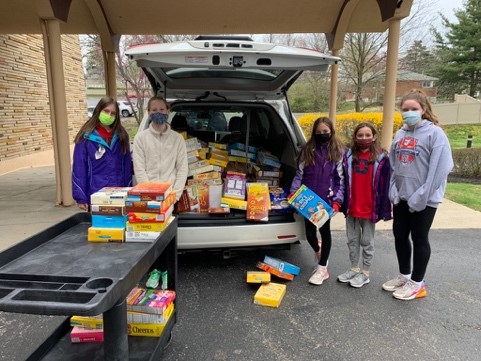 It's always a joy to see children and their families serving their community together. Earlier this month, the students at All Saints School made an incredible contribution to NEEDS – one of the largest donations in our 40-year history!

It all began with a suggestion from staff member Lisa Leonard: why not hold a contest between grades K-8 to see who could collect the most donations? Students, parents, and faculty all got involved to gather and organize food for the NEEDS pantry. The results? More than 700 boxes of cereal, over 400 jars of peanut butter, and a multitude of other canned goods were delivered to NEEDS! This amazing contribution will go a long way toward providing meals for the 1000+ families served by NEEDS each year.

NEEDS volunteers were overwhelmed not only by the size of the donation, but by the energy and enthusiasm of the All Saints community. Thank you so much to the families and staff who made this drive such an amazing success!