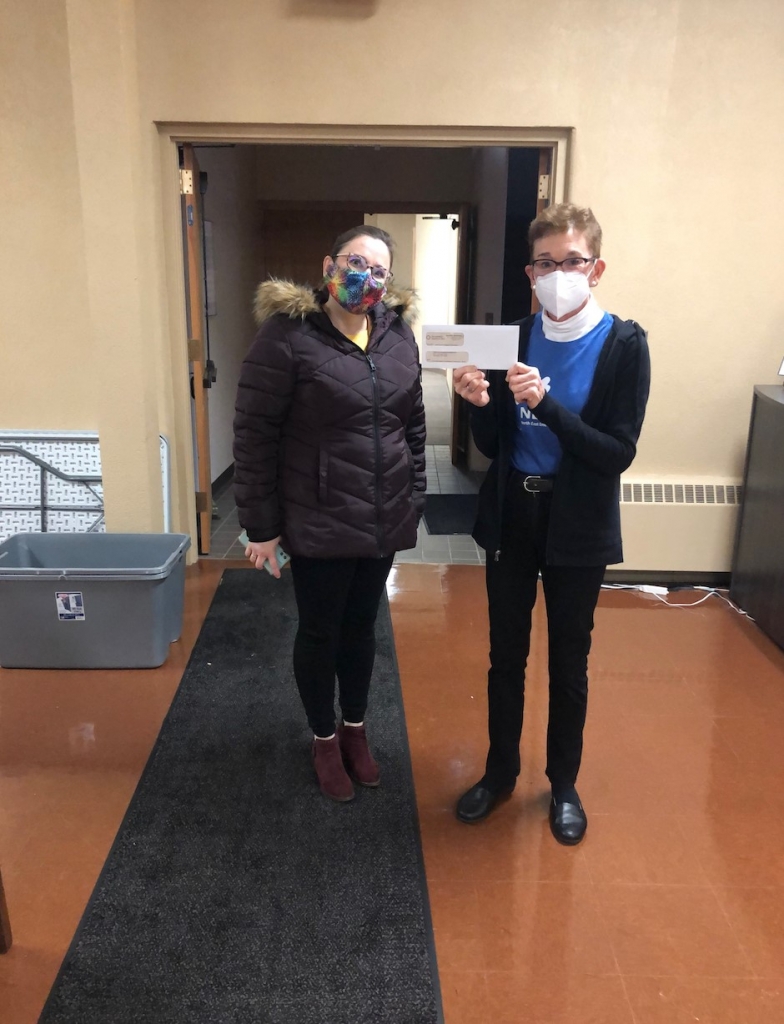 You may not be able to see pantry coordinator Maureen's smile in this photo, but underneath the mask she's beaming! Many local businesses provide annual support to NEEDS, and in the midst of the COVID-19 pandemic, several of these companies have shown exceptional generosity.

Take Unlimited Systems: in previous years, this Kenwood-based software company has held a food drive to benefit NEEDS. Recently, Unlimited Systems employees instead pooled financial donations, presenting NEEDS with a check for over $550. Wow!

Another wonderful example of generosity comes from Everything But The House (EBTH), a local firm that provides services to downsizing families. EBTH hosted a food drive and collected enough donations to fill two vehicles – and then some! EBTH's connection with Grippo's (yes, the potato chip company!) led to a donation from the latter as well. Most touchingly, the two winners of the EBTH raffle for participating employees chose to donate their $50 Visa gift cards back to NEEDS.

NEEDS served a record 950 families in 2020. As our clients continue to deal with COVID-related job loss and other hardships, we are incredibly grateful for the support of our generous donors. Thank you!