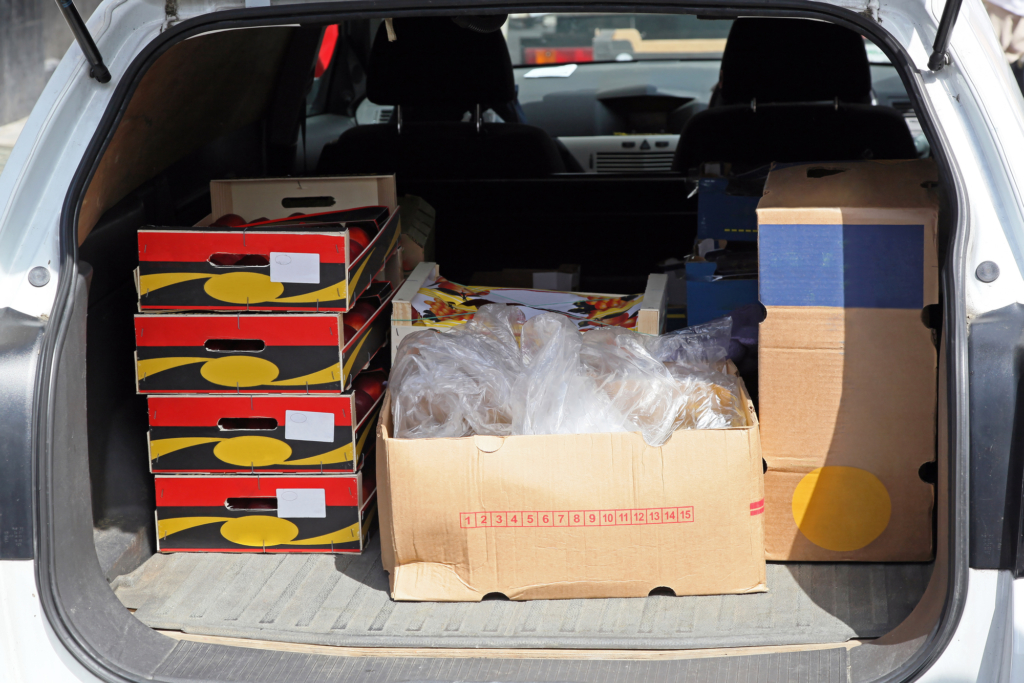 I worked the NEEDS front desk for many years. Each church represented on the Board was responsible for finding volunteers from their church, helping with pantry duties, and filling the pantry with fresh items. It was my church's turn and I was serving as a pantry volunteer.
A wonderful young man came in. He had walked from the bus stop a few blocks away and he needed food. My fellow-volunteer knew that we could not give him all the food he needed because there was no way he could carry all the food with him onto the bus.
We took a gamble. She had a cell phone which she gave me and I kept it on while I walked the man and his boxes and bags of food to my car to drive him home. She called her cell phone from the NEEDS phone line and kept the line open in case I was a fool and needed help!
Would you do this today? Probably not.

This young man turned out to be a wonderful husband and father. He eventually became a friend too!

Sometimes trusting and taking a gamble (with a helpful cell phone) is what NEEDS volunteers do!
Susan Young,
Long time NEEDS volunteer