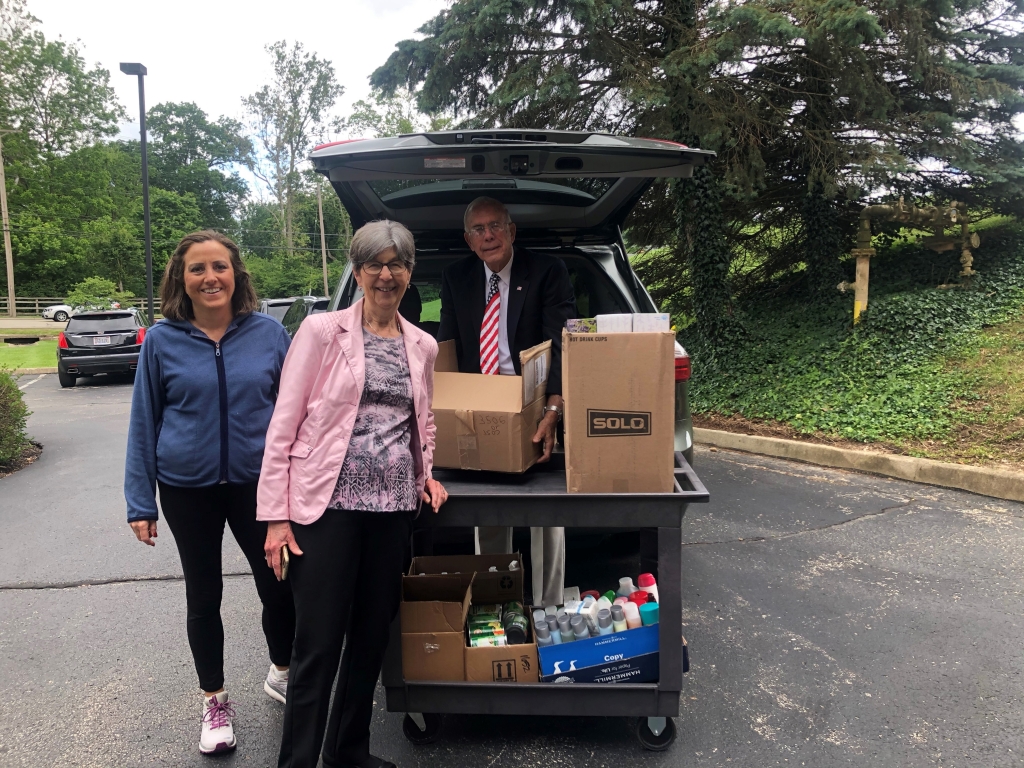 Crystal Dahlmeier (above in pink jacket) – a new member of the NEEDS board – both surprised and delighted us with the news that her church would be holding a month-long drive to benefit the NEEDS pantry in May. Pastor Russell of Madeira Silverwood Presbyterian Church planned to collect items all month, pray over the donations on the last Sunday of May, and then caravan them over to the pantry.

The drive was a great success! At the end of the month, four carloads of donations were delivered – including much-needed items like laundry and dish detergent, paper towels, toilet paper and other personal care items, and nonperishable food.

Crystal, who also volunteers in the NEEDS pantry, provided updates on the church's collections each week. As an extra surprise, two carloads of potatoes, onions, and apples were delivered during the last week of the drive.

NEEDS is so grateful to Madeira Silverwood not only for these generous donations, but for the congregation's prayers and concern for their needy neighbors. Thank you!