Amazing 10th Birthday Food Drive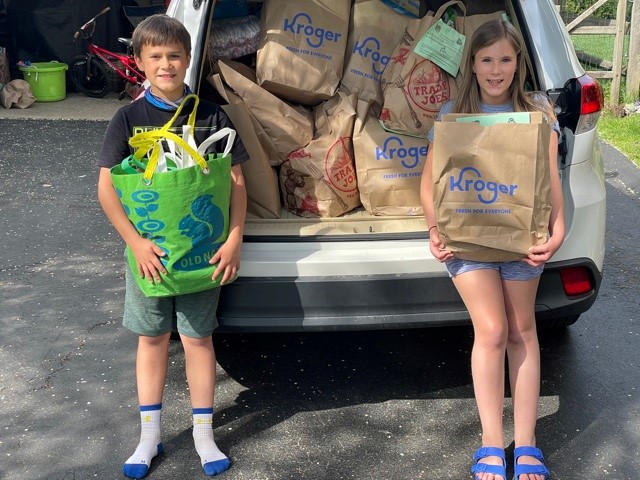 Madeira Elementary School recently held a food drive to benefit NEEDS. One student was so inspired that she chose to celebrate her birthday by giving back even more!

Victoria Jackson is celebrating a very special birthday this year: not only is she turning 10, but her her birthday falls on Earth Day. To mark the occasion, Victoria distributed bags and flyers requesting donations for the NEEDS pantry. "I want to do something special for people I will probably never meet…Cincinnati friends that are not as lucky as me," Victoria wrote. With help from her brother Hogan, she then collected the filled bags and loaded up a waiting SUV for a drop-off at the NEEDS pantry.

What a wonderful way to celebrate a birthday! Thank you, Victoria and Hogan!