NEEDS collects school supplies and distributes the supplies to area schools.
This year our school supply drive will be 8:00 am on Monday, August 12, 2019 at Kenwood Baptist Church
Besides providing food for our needing neighbors, each year NEEDS also provides an assortment of school supplies to some schools in the Sycamore, Princeton, Madeira and Deer Park Districts. The participating churches and organizations of NEEDS generously provide the supplies and one day in mid August, some eager volunteers gather to sort and pack boxes for each of the 15 or 16 schools that receive the supplies.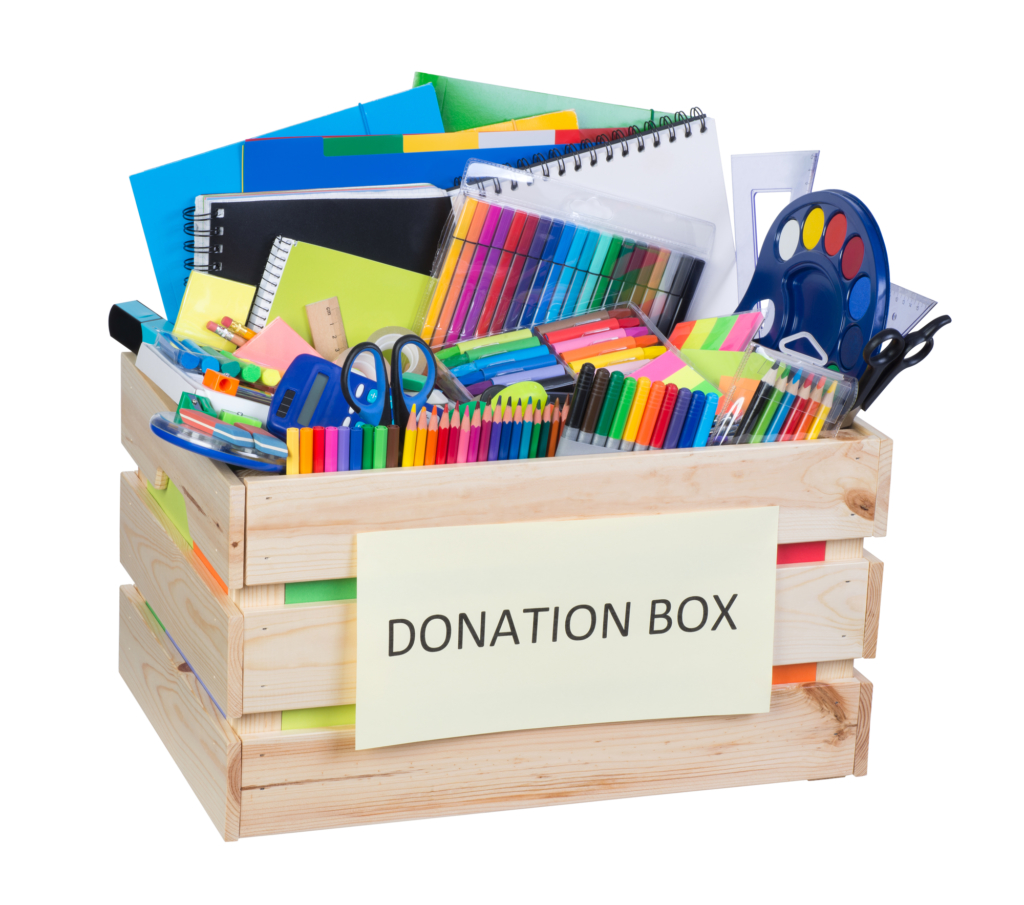 Although we will have an abundant supply of items to donate and eager volunteers to sort them.
We need:
Volunteers to sort, pick and pack the supplies for each school.
Drivers to deliver the school supplies.
If you are available at 8 am on Monday, August 12, 2019 please contact NEEDS by email or phone 513-891-0850.