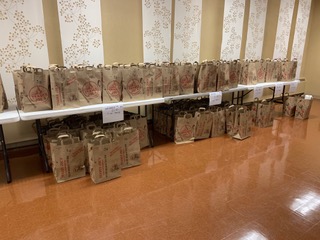 The NEEDS drive-up pantry has been busy! During the month of July, pantry volunteers served 76 families – for a total of 311 individuals!

NEEDS has also resumed offering emergency financial assistance. Over the past month, we have distributed $2,100 – helping seven families to pay rent and utility bills. 

 Finally, the NEEDS school supply drive kicked off in July and will continue through August. We are excited for this opportunity to provide crucial supplies to local students. For more details, check out our blog post: https://cincyneeds.org/2020/07/15/help-needs-provide-school-supplies/.