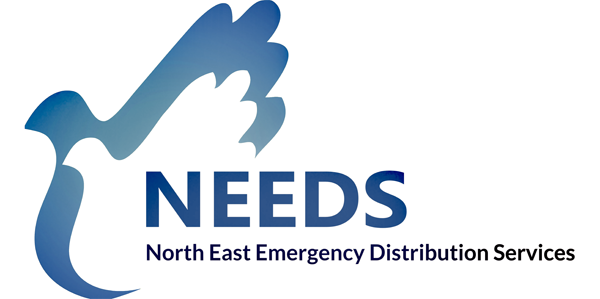 Like our new logo? The NEEDS board really did!

It reflects the helping hand that NEEDS gives to our neighbors with food, personal care items and emergency financial assistance.

It also reflects our support by many churches in the shape of the dove, the universal symbol of God's Holy Spirit.

It represents God's love being shown though the caring hands of our volunteers and donors.
North East Emergency Distribution Services (NEEDS) is a 501(c)(3) nonprofit with a mission to do God's work of caring for our neighbors in northeast Cincinnati by providing basic emergency assistance.
NEEDS is located in the lower level of Kenwood Baptist Church
8341 Kenwood Road
Cincinnati, Ohio 45236
Phone: (513) 891-0850