Huge Donation from Pet Supplies Plus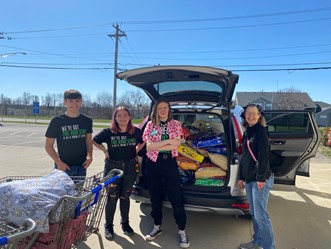 Pantry coordinator Maureen recently shared this good news:

"It started with a short phone call from the manager of the Pet Supplies Plus store in Independence, Kentucky. She asked if the NEEDS pantry was still interested in pet food and supplies for its clients, saying that she had quite a lot on hand. Of course we were interested! And we said we'd be down to pick it up within an hour or two.

The manager and her staff wheeled cartload after cartload of items out of their storage area, and loaded them into our waiting SUV. They filled not only the cargo area, but the floor wells and the front seats. Best of all, they promised to call with more! For our clients – who struggle to feed themselves, let alone their pets – that's a golden promise!"

Thank you, Pet Supplies Plus!