Three Fantastic Food Drives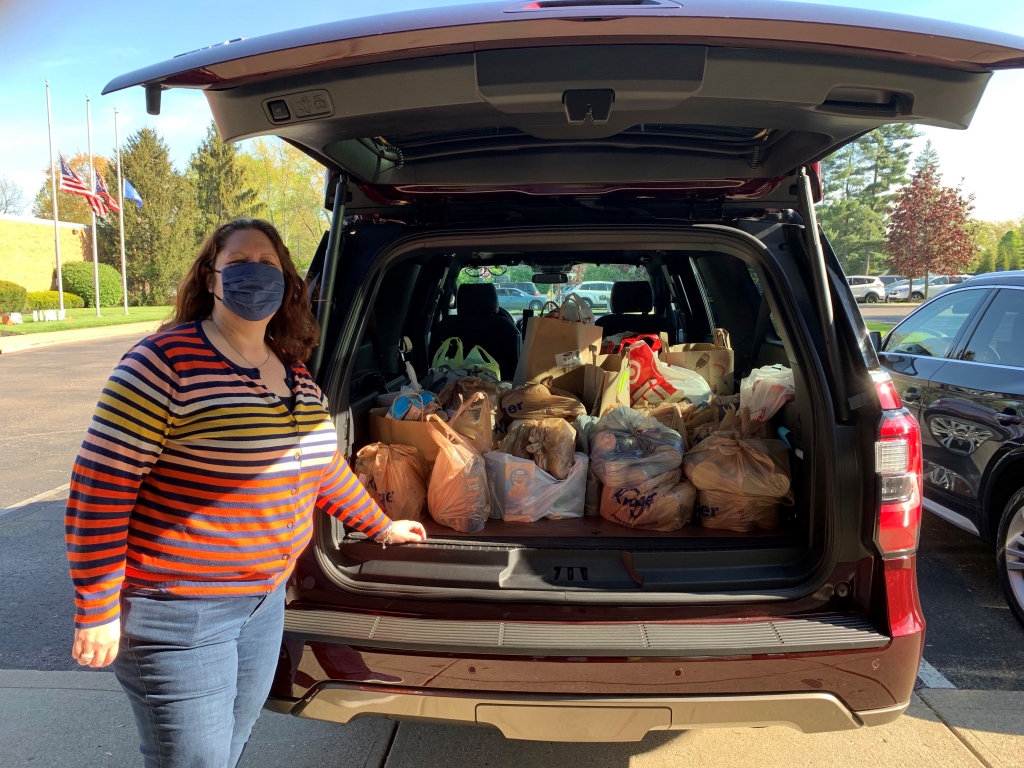 NEEDS is grateful for the support of a variety of local organizations – including churches, schools, businesses, and more.

The Madeira High School Key Club recently organized a food drive to benefit NEEDS, and soon filled an SUV with some of the pantry's most-needed items. This is not the first time the Key Club has collected donations for NEEDS. Thank you to the Key Club for your ongoing support!

Another drive was held at the Twin Lakes Senior Living Community. This drive was so successful that the overflow of donations had to be stored in a vacant unit at Twin Lakes! As pantry coordinators Maureen and Janie point out, quite a few of NEEDS' clients are the same age as the residents at Twin Lakes. Instead of enjoying retirement, many clients are now housing and feeding their adult children who have lost jobs and moved back home, as well as grandchildren. Others, with no family nearby, are struggling alone to make ends meet. The donations shared by Twin Lakes will help many of these individuals and families.

Finally, Montgomery Community Church selected NEEDS as one of several local pantries to benefit from their monthly food drive. MCC often provides financial support to NEEDS as well, and we are very happy to have MCC as a partner.