More Birthday Fun at NEEDS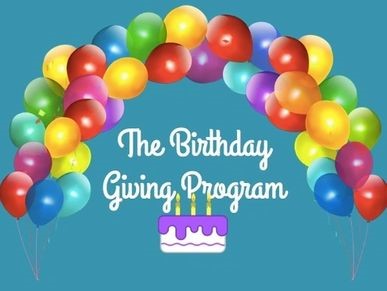 Last month, we shared a story about Victoria, who celebrated her birthday by holding a food drive for the NEEDS pantry. Thanks to a generous donation of "birthday bags" from the Birthday Giving Program, NEEDS can now help clients' children celebrate their birthdays too! NEEDS is giving a bag to each family with a child aged 6-12 who has an upcoming birthday. The bags are a wonderful surprise for the children and their parents, who usually can't afford large parties and gifts.

The Birthday Giving Program was launched in 2017 as a way to brighten the lives of children and adults affected by poverty, addiction, abuse, physical and mental challenges, and old age. The program is now active in 36 states, and NEEDS is thrilled to be one of the 90 organizations to benefit!

For more information about the Birthday Giving Program, visit https://birthdaygivingprogram.club/.