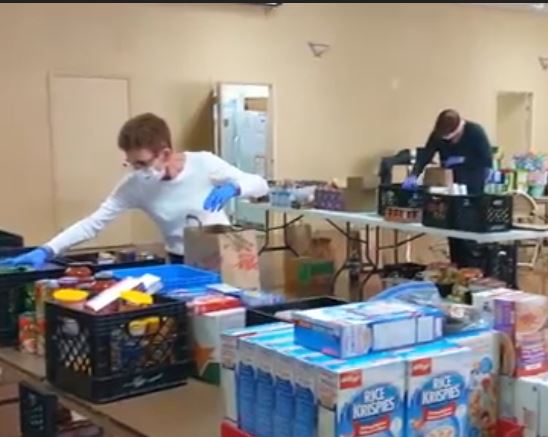 We can all agree that 2020 was an incredibly challenging year – and that was especially true for NEEDs clients, many of whom suffered job loss and other hardships due to the COVID-19 pandemic. NEEDS volunteers have had an unprecedented opportunity to serve a community in crisis. Here are a few highlights from our annual report.

Pandemic Response:
– In order to keep clients and volunteers safe, NEEDS began operating a drive-through pantry service in the spring. This has been a great success!
– To meet the increasing need of our community, NEEDS also implemented a new policy allowing clients to visit the pantry approximately once per month.

Record Numbers:
– During 2020, the NEEDS pantry provided food to 950 families – for a total of 3,660 individuals. This is our highest number ever!
– NEEDS also provided substantial emergency aid during 2020. A total of over $30,000 was distributed to 82 families to cover housing and utilities during financial emergencies.

NEEDS is so grateful to the donors and volunteers who supported our mission in 2020. Thank you!