NEEDS Fall Drives – Thank You!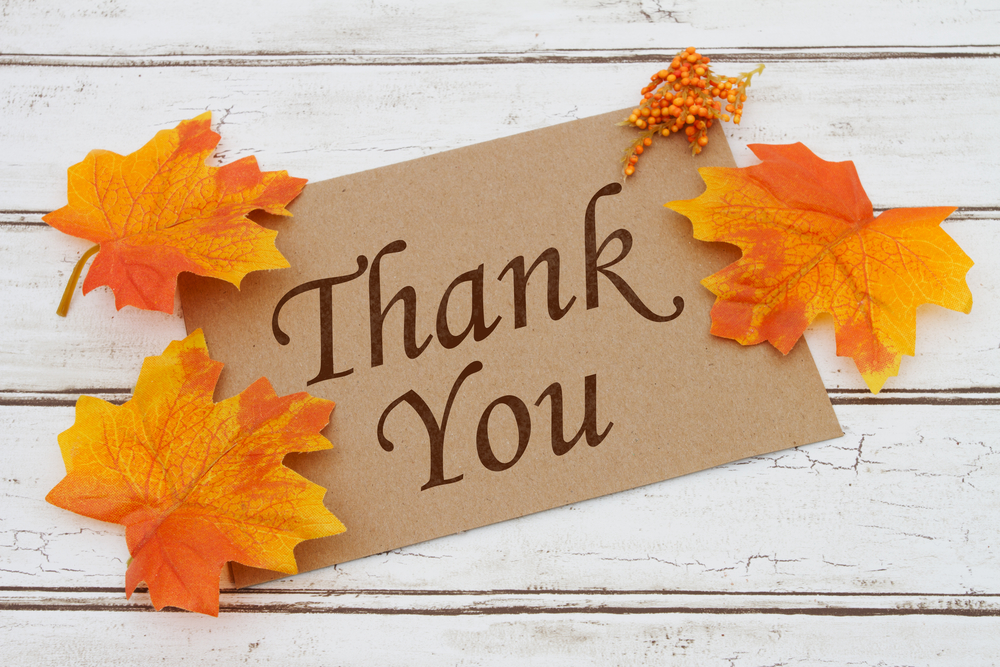 Over the past several weeks, NEEDS volunteers have been getting ready to restock the pantry to meet the increased need that our clients experience during the colder months. To our excitement, several individuals and groups have recently stepped up to help by hosting food drives.

First up: Maggie Albers, who began volunteering with NEEDS this summer as part of her high school capstone project. Maggie's "Do What You CAN" drive brought in two full carloads of food and personal care items for the pantry!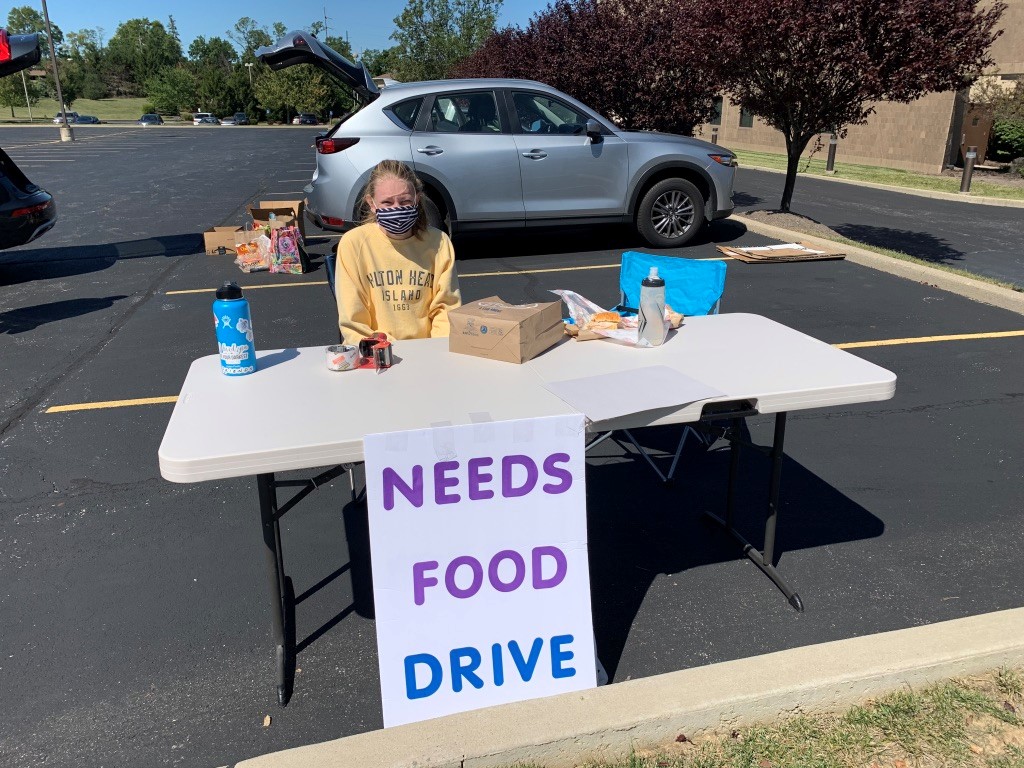 But Maggie wasn't the only student eager to help. Inspired by WLWT's Day of Giving, the Madeira High School Key Club hosted a food drive to benefit NEEDS – and when two more vehicles loaded with donations arrived at the pantry, it was clear that the drive had been a success!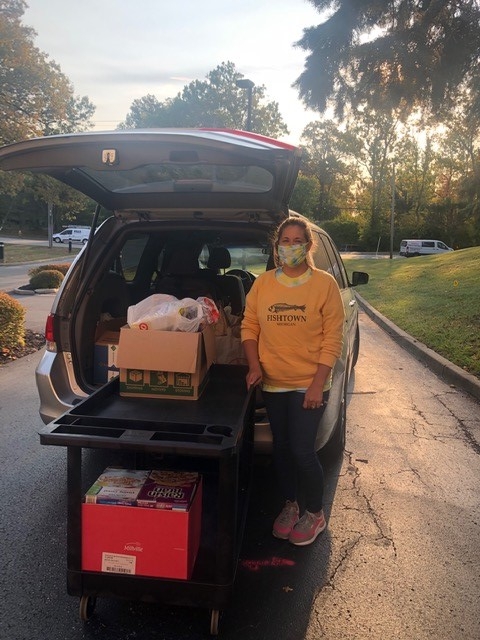 Among NEEDS' most faithful supporters are our member churches, including Church of the Saviour United Methodist. Recently, Church of the Saviour held a hugely successful food drive that benefited not only NEEDS but five other organizations. Thanks to this drive, NEEDS volunteers were able to fill several gaps on the pantry shelves with much-needed nonperishables.

Finally, NEEDS held a two-day food drive that attracted donors from 10 different churches and civic organizations. A big thank you to the volunteers who staffed this event, including Moeller High School senior Kyler Graves!