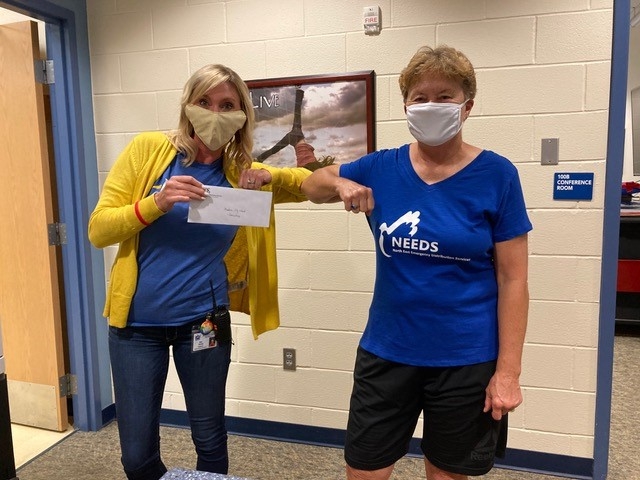 Earlier this summer, NEEDS kicked off our annual school supply drive. Whether students are attending class in person or online, this school year is sure to be challenging – and we are thrilled to be able to help families in need!

So far, NEEDS has collected:

– $1990 in gift cards
– $1600 in checks
– 63 full backpacks donated by Montgomery Community Church
– Erasers and scissors donated by St. Paul United Methodist Church
– 350 disposable masks, thanks to a donor who specified "masks" on their check
– 23 sets of earbuds purchased by St. Michael the Archangel Catholic Church

Gift cards, funds, and supplies have been distributed to the Deer Park, Princeton, Sycamore, and Madeira schools according to need. Since this year's drive has focused on financial donations, school officials are able to purchase exactly what their students need – from traditional supplies, like notebooks and calculators, to COVID safety supplies and resources for virtual learning. NEEDS is so grateful to the individuals and churches who have contributed!

If you would like to help, it's not too late! NEEDS will continue to accept donations for the school supply drive through the end of September.

Simply mail a check (with "school supplies" in the memo line) to our address below. Gift cards for Kroger, Meijer, Walmart, Target, Staples, and Amazon are also welcome.

You can also drop off your check or gift cards any time NEEDS is open in August and September (Tuesday and Thursdays 9 am to 1 pm) at Kenwood Baptist Church.

NEEDS c/o Kenwood Baptist Church
8341 Kenwood Rd
Cincinnati OH 45236

If you belong to a NEEDS member church, please include the church's name with your donation. Thank you!