Local Churches Help NEEDS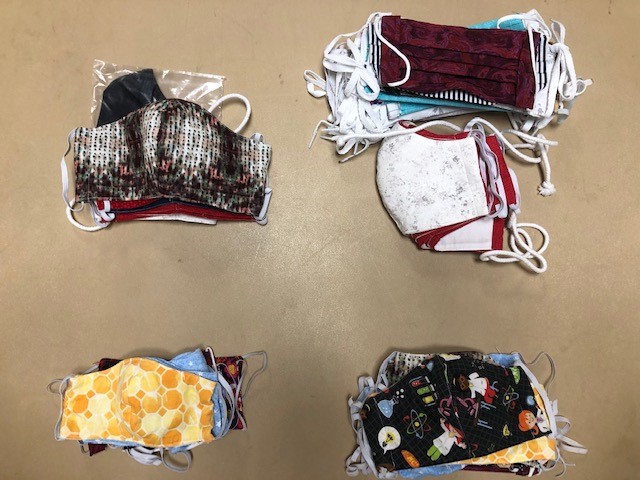 NEEDS has had great success operating a drive-up pantry service for the last few months. All volunteers wear masks and take safety precautions in order to protect our clients. But what about clients who don't have masks of their own? Luckily, NEEDS partner churches are here to help! Members of Kenwood Baptist Church (where NEEDS is based), as well as the Sewciables group from Sycamore Presbyterian Church, have provided an assortment of fabric masks to distribute to our clients. These masks come in a wide range of styles and sizes for children and adults. Thank you to KBC and the Sewciables for helping to keep our clients and their families safe!

NEEDS is also grateful to churches like Saint Vincent Ferrer, All Saints Catholic Church, and Blue Ash Presbyterian Church for their faithful support. All three have helped to keep the NEEDS pantry shelves stocked this summer. Recently, Blue Ash Presbyterian volunteers delivered a full cartload of food – arriving just in time to replenish our dwindling supply of canned meals. The donation also included many "extras" our clients usually have to do without – including coffee, tea, soda, salad dressing, and even hair conditioner. Thank you!